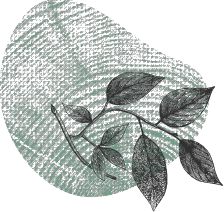 FAQs
General
Yes, by appointment only. Please call 1-800-669-2067, or 386-462-2820, or email us to set up an appointment. These are normally scheduled on Fridays. We ask that you call or email your order by the Wednesday prior to the Friday pick up date to allow us time to have your order pulled and ready for you.
At our office we have a small sample of trees available that you can choose from, it is best to call ahead and make an appointment. For orders we pull the plants from the 150 acre production nursery so you cannot choose the plants we pull. Our insurance does not allow people to walk around the farm.
No, we do not offer an unconditional guarantee. We guarantee that the trees are true to type and are in good condition when we ship, there are too many things that can happen that are beyond our control that can damage the trees during growth
We offer our wholesale prices to members of the commercial landscape and nursery trade. You must provide us with a landscape or nursery business license and State of Florida resale tax certificate. We also offer wholesale pricing to commercial orchards (minimum order of 100 trees).
(50) 3-gallon trees or (15) 7-gallon will fit in a palletized box for shipping via Fedex Freight.
We ship during the spring from January to April, starting with the southern states first and then shipping progressively north as spring comes to the northern states, ending in April. We also ship in the fall, starting with northern states in September and southern states in Oct-Nov. You can pick up plants from the nursery year-round.
Planting and Growing
In the South, you can plant from Oct-Apr, as long as the ground is not frozen. In the north, late August-September and March-May are planting seasons. Fall planting is good because the trees root into the ground as long as the ground is not frozen, and they come out in the spring with less shock.
See our planting guides for more information!
In order for a tree to produce nuts or fruit, its flowers need to be pollinated. Some tree varieties are able to self-pollinate, while other varieties need a second tree to pollinate. When you select your trees for purchase, the product info will indicate if a second pollinator is required or not.
Each variety of tree will need different spacing. Check the product info on each tree to see its specific spacing. In general, Chestnuts should be planted 35-40' apart, and most fruit trees can be planted 10-20' apart.
Chestnuts will begin to bear in 3-5 years after planting and most fruit trees and berries will produce fruit within 1-2 years after planting. You should not allow a tree to overbear when it is young, so remove some fruit if the crop appears too heavy, or it will stunt the growth of the tree.
Use a balanced fertilizer with minor elements such as Scott's Osmocote or Espoma Holly Tone organic per package directions. Put half around the tree in the spring, and half after summer rains have started. Don't fertilize in the late summer or fall, as this could lead to vigorous growth and damage from early frosts. Do not put in the hole, but on top of the soil.
Most plants are pruned when dormant in the winter or just after fruit harvest.
Water is the single most important element in tree survival. We highly recommend installing an irrigation system. Infrequent watering from a hose is not enough, especially in the first year of growth. If you are planting in the woods where there is no water (especially for chestnuts and wildlife trees) we strongly suggest you use Grow Tubes and supplement with water.
You must water the trees in thoroughly at transplanting, preferably 2-3x/week the first year. In woodland plantings, if the trees are not getting regular (1-2x/week) rains, you will need to water supplementally.
Grow Tubes act like mini-greenhouses and make small trees grow faster, especially in forest plantings. They also recycle water that breathes off the leaves at night during photosynthesis, and protects the trees from animal damage and herbicide over-pray. Leave them on the trees until the trunks outgrow the tubes, then cut them off.
No, this can cause root fungus. Put topsoil back in the hole but do not amend with compost, peat moss or manure (which can burn the roots).
Yes it is very important to protect young trees from weeds – they compete with the roots for water and nutrients. Herbicides such as Roundup can kill young trees even if it just hits the trunk. Weed mats are very helpful in eliminating weed competition.
We suggest building a cage with t-bar posts and 5' concrete reinforcing wire at least 3' in diameter. If you have a lot of pressure from deer, it is the best method and protects your investment in the trees.
No unless there is a reason. Contact your local extension agent if you see signs of bug damage, and they can help you identify the pest and give recommendations for treatment.
All Oriental Persimmons are grafted and will bear in 2-3 years after planting. The same for grafted American Persimmons. Seedling American persimmons are either male (flowers only) or female (will bear fruit), so you need to plant 4-5 seedling American persimmon trees together to make sure your trees are pollinated.
With an irrigation system you should get 80-90% or better live from planting, but if you plant them in the woods, it depends on how much rain and care they get after planting. If you do not water, and it is a dry year, your success could go down considerably.
Chestnut Questions
Yes, all chestnuts need pollinators.
Plant a minimum of 2 Dunstans, we recommend 3 or more for best pollination and mast production. Ideal spacing for nut production is between 30-40' apart.
Yes, but the nut production will not be as good.
We suggest a minimum of 20' and a maximum of 50'.
We recommend 30'x30' (=54 trees/acre). They will begin to touch after 15 years, and can be thinned at that time. Or 40'x40' (=25 trees/acre).
In the north, early spring (when we ship) or early fall (Sept-Oct). In the south, they can be planted most of the year, except during the coldest part of winter, or during extended droughts.
No, we use all of our crop for planting and our Dunstan is a trademarked tree.
Dunstan Chestnuts are blight resistant, which American Chestnuts are not. They produce larger nuts than American Chestnuts. If grown in the open, Dunstan Chestnuts will spread (just like American Chestnuts) and if grown in the forest or tight spacing, will be more timber form.
They will grow from Zones 5-9 (see USDA Hardiness Zone Map). They need at least 250 Chill Hours. They will withstand temperatures down to -20F for established trees.
Yes, chestnuts bear every year (unlike oaks). If they experience a late freeze in the spring after leaf-out, or early fall freeze before the nuts ripen, can damage production or growth.