Our trees have developed root systems that greatly increase their survival when transplanting and promote more vigorous growth in the field. The proof is in the results – you will have better success with these trees than if you purchase smaller, 8-10″ seedlings sold by other nurseries. Our trees will often grow out of the top of a 4′ grow tube in one season.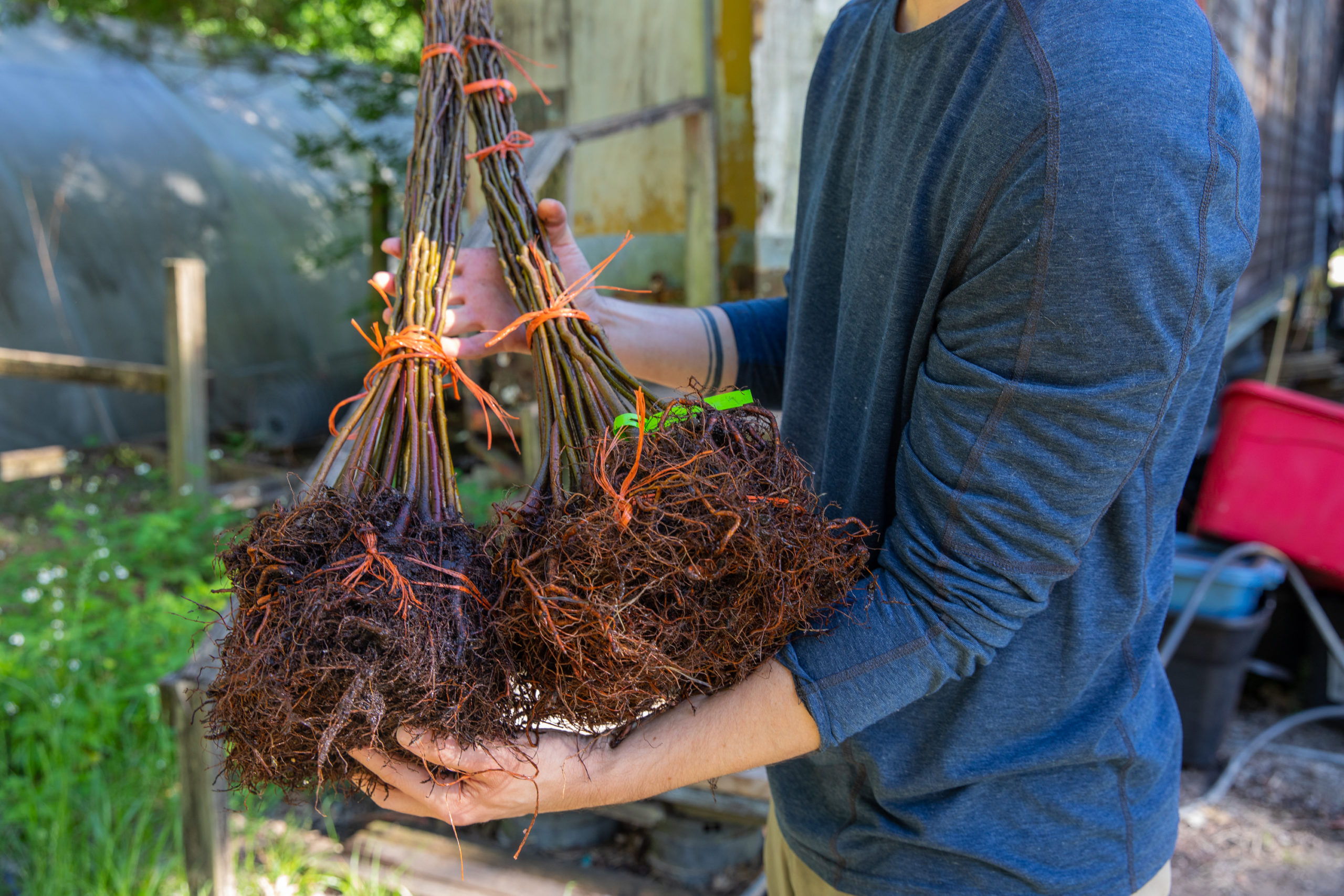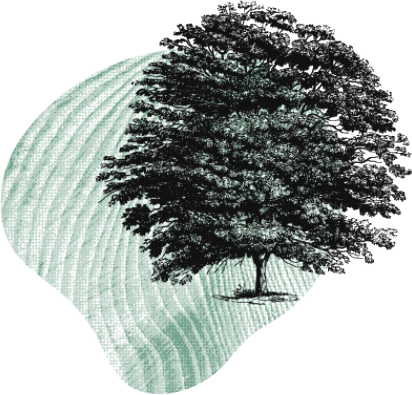 Bare root tree packages prepped for shipping.
We only grow trees and plants in root-enhancing containers at our nursery. We use several kinds of pots that promote the best fibrous root systems through air-pruning, depending on the size and variety of the tree. These special containers grow trees faster and larger than other methods in the same time frame.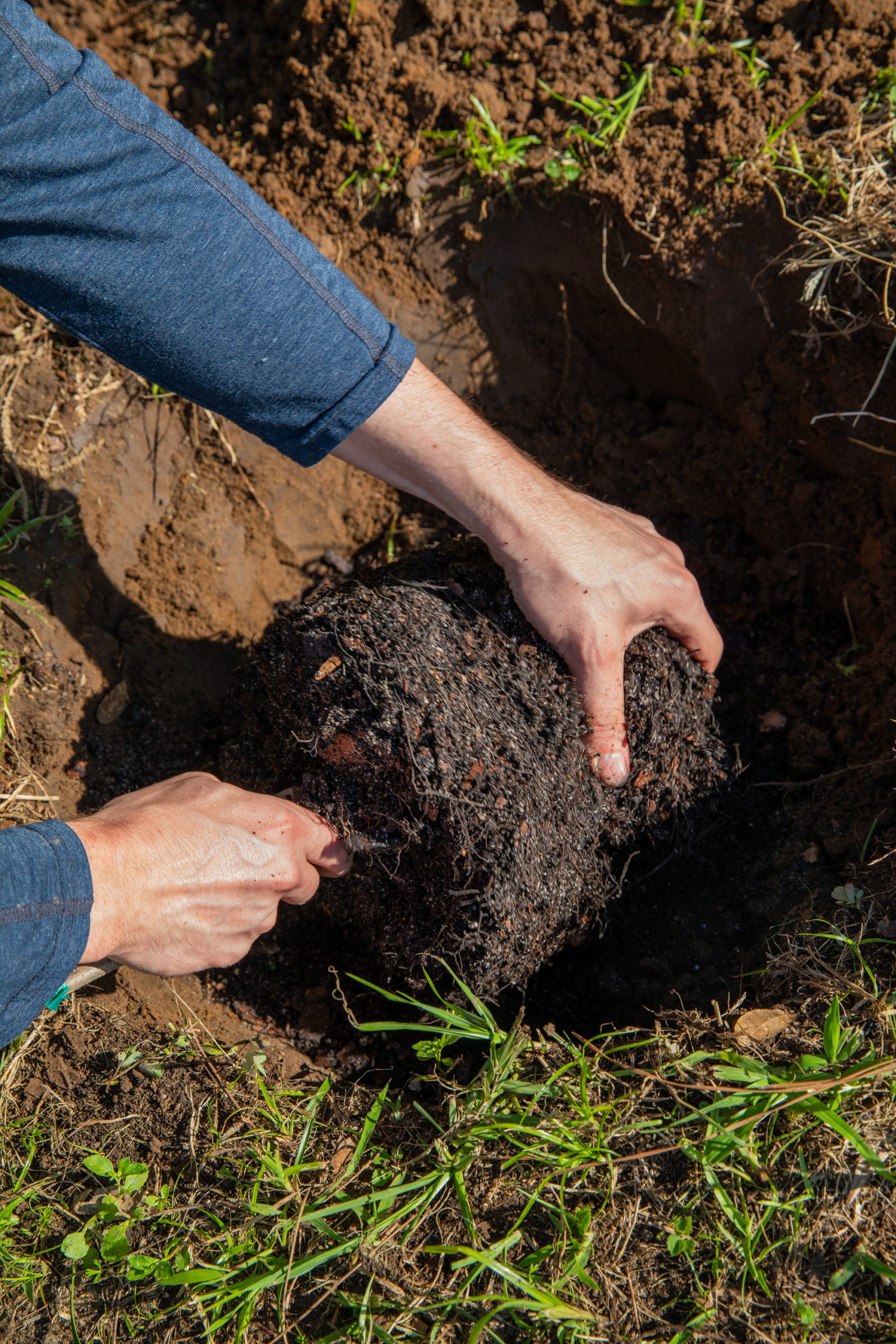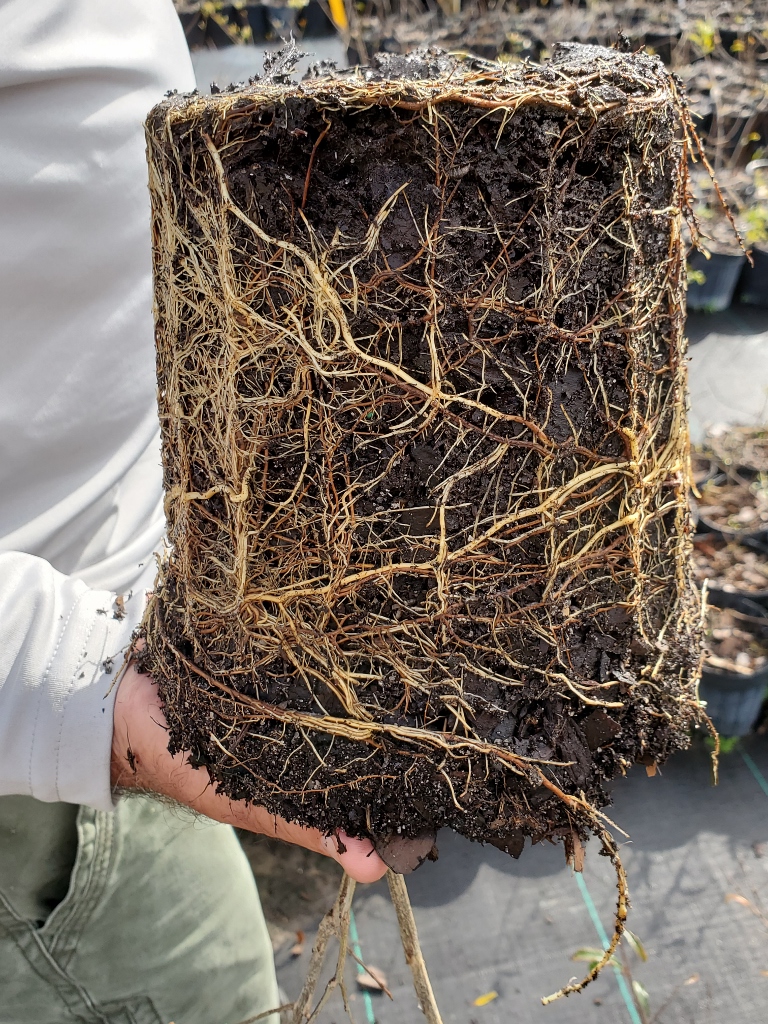 Many mail-order nurseries sell field-grown trees purchased from another nursery and brokered by the mail-order company. Bareroot, field-grown trees do not have well-developed root systems and can dry out and die after digging or during storage before shipment if not handled carefully. It is cheaper and more profitable for the seller, but inferior for the customer.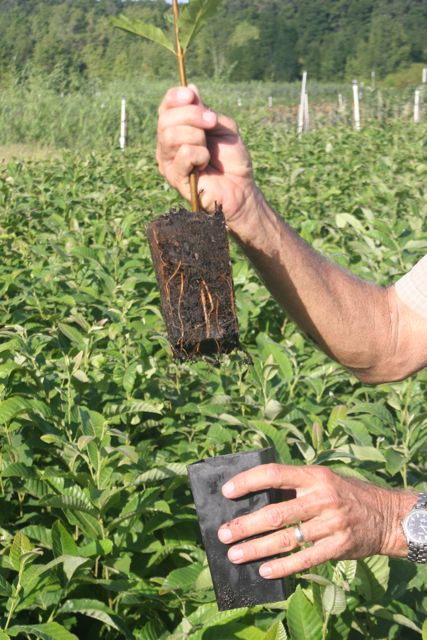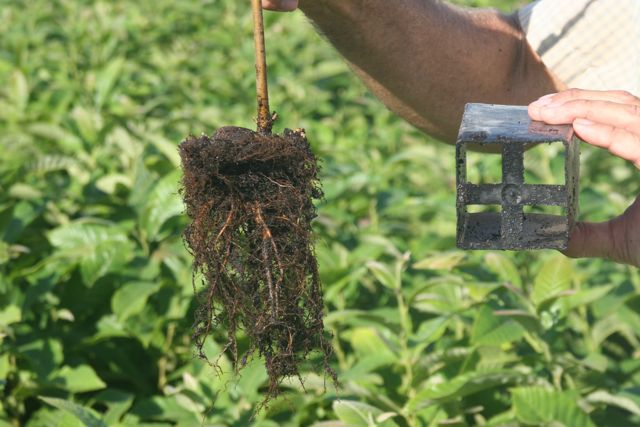 5-month-old Dunstan Chestnut seedlings grown in 3×3 tree bands. Note the fibrous root systems. These pots created air pruning of the root systems and increase fibrous branching compared to growing them bareroot in the field.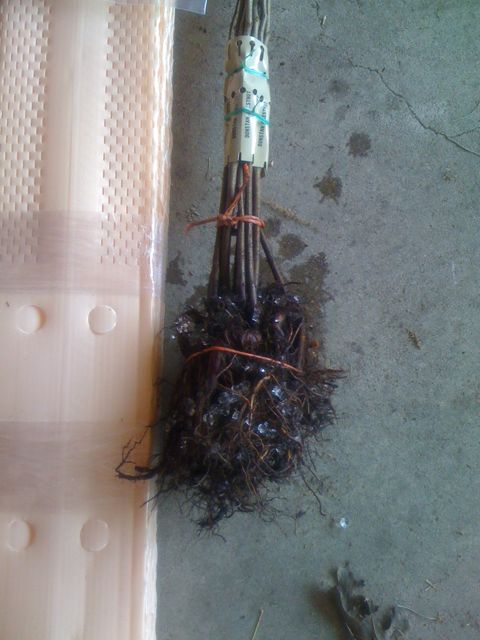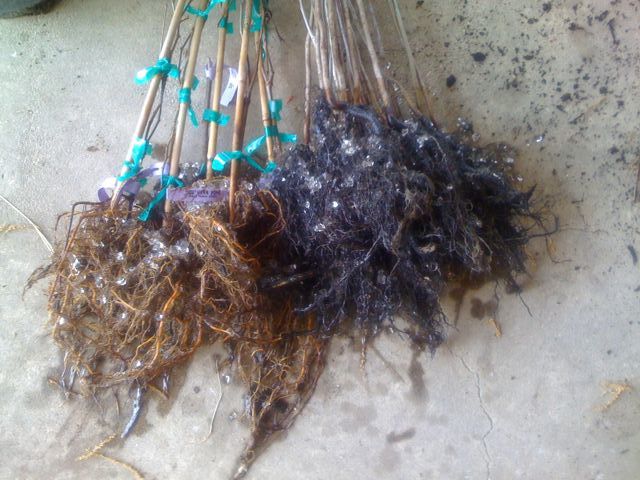 (Left) Bundle of Dunstan Chestnuts prepared for shipping during the dormant season. Pots are removed and roots dipped in gel to retain moisture.
(Right) On the right are the roots of grapevines. On the left is American persimmon, grown in 3×3 tree bands for one season. Note highly developed fibrous roots – this greatly enhances transplant success.